About Vegan SA
Vegan SA is here to make life more fun, enjoyable and less daunting in South Africa for both existing and potential new vegans alike. We can help and encourage people take the leap into veganism, thus helping improve the lives of all animals.
The concept for the VeganSA.com website is for it to: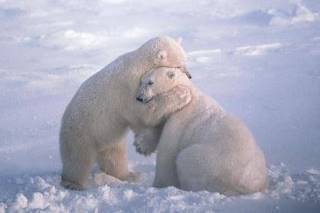 Be a dynamic guide for existing vegans, to make their lives easier when booking restaurants and holidays, when out shopping, or cooking at home. It will provide much-needed information nationwide on where to dine, sleep, and shop for food, drinks and other products.
Act as driver to inspire and motivate potential new vegans to take up the cause. The greater the number of vegans in South Africa, the louder our voices will be heard, and the more animals we can help.
Act as a tool to leverage positive change amongst non-vegan establishments, providing them with compelling reasons and motivations to change their policies and join the vegan cause.
Provide much needed publicity and media exposure for veganism.
Offer vegan recipe listings which will spice up your life and enhance creativity in the kitchen, inspiring variety and delicious choices for vegan dining.
Raise money to promote veganism. All our profits are donated to vegan charities and animal rights causes, mostly within South Africa.
This information does not exist elsewhere in SA, and it's crucial that we change this to shift the vegan movement into the public mainstream. Vegans want and deserve to live fulfilling lives (when it comes to eating) in SA. There's really no good reason why vegans should get such a raw deal when it comes to choices in South Africa.
Many business managers and owners just tend to be ignorant of, or apathetic to, vegan needs. We want to change all that by providing vegans with a useful reference point when they're choosing places to go. We keep our guides practical to SA by listing vegan-friendly, not just vegan-only, establishments.
The nature of our website is such that it will only ever be as useful as the listings contained therein. Therefore we invite all South African vegans out there to join us and get involved to make this project a success. Get involved, follow the latest news on our Vegan SA Blog, or join our VeganSA Facebook page

.
Download
About Vegan SA


The Vegan SA Team
General Manager: Sheldon Hey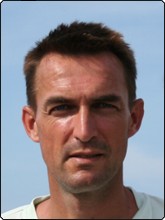 The inspiration behind the Vegan SA concept, Sheldon is responsible for the website marketing, development and maintenance, besides writing some of the site's content.
Sheldon has been vegetarian since around 1990, but only officially switched to being vegan in early 2006. He stopped eating meat as a protest against animal cruelty, and finally took the plunge to veganism once he could no longer justify to himself the consumption of dairy.
Actions speak louder than words for Sheldon, who advocates that anyone who truly cares about animals must get active and do something to help their cause. "Often people say that they care but this is usually accompanied by a long list of excuses that there is always something more important to do. I'm afraid that achieves nothing".
Sheldon is also General Manager of Dive The World

, a dive travel agency where he can satisfy his interest in travel and marine conservation. He has written many articles on this subject, including an Idiot's Guide to Building an Artificial Reef

. Sheldon enjoys diving, hiking, visiting national parks and rugby. His favourite foods are Thai, Indian and Middle Eastern.

Foodstuffs Manager: Gabby Correia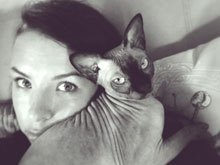 Gabby became more mindful about her food choices when she developed an interest in yoga and meditation, and she found herself craving vegetables and fruit more and more. After watching Cowspiracy, she decided to try out a vegetarian diet, but soon after turned vegan after doing some more research on how food choices impact the environment and the cruelty of the diary industry.
She aims to encourage people to convert to veganism through example, by being fit and healthy and thriving on a vegan diet, expelling the myths that vegans don't get enough nutrients, etc.
Gabby's hobbies include jogging, weight lifting, hiking, reading and cooking. She is a digital artist and illustrator and lives in Cape Town with her boyfriend and their Sphynx cat Lilith, which they treat like their baby.

Recipe Manager: Lisa Fine
Lisa is originally from England and lives in Jo'burg with her hubby, daughter Sienna and 2 crazy Pomeranians. She has been veggie for over 8 years but more recently made the transition to full veganism after watching Cowspiracy and Earthlings, for what she saw could never be unseen! She used to think that being vegetarian was doing enough for the animals and the planet but after doing extensive research she discovered that the dairy industry is in fact just as cruel, if not crueler than the meat industry.
Her passions are mainly food, dancing, being a mum and holidays in the bush... Cooking and eating of vegan yumminess (whilst sipping a glass of something chilled and fermented), reading/documenting/taking pics and blogging of all food choices and home-made delights.
She is delighted to be contributing whatever she can to help lives of fellow vegans or those wanting to make the transition slightly easier.
Life is for living and enjoying all the beautiful moments, even those that seem insignificant. Eat the cake, drink the wine, but most of all do no harm.

Regional Manager - Cape Town North: Samantha Jooste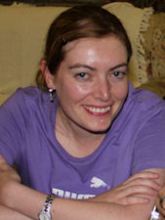 Sam has always loved animals; at the age of 19, she went vegetarian for that very reason. 10 years later in 2012, she became vegan after being made aware of the exploitation and cruelty in the egg and dairy industries. She is relatively new on the vegan scene, but there's no turning back for her:
"My eyes have been opened and I have finally 'made the connection'. Veganism has made me look at the world and society in a completely different way. I don't just blindly follow anymore. I walk my own path guided by my conscience, morals and ethics. I have a new found passion for animal rights and activism. I believe that veganism should be embraced for the sake of our own health, our planet's future and for the billions of animals who are killed mercilessly for the sake of taste".
Samantha is an architectural technologist and photographer, married to a rugby player and enthusiast. She loves art, poetry and jazz. Her favourite food is pizza and she has recently developed a chilli addiction! She enjoys playing table tennis (a sport for the body) and poker (a sport for the mind).

Regional Manager - Eastern Cape: Rino Negpen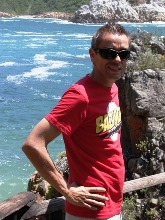 Rino was born and raised in Uitenhage in the Eastern Cape. Attended Muir College and varsity at UPE, culminating in a BCom Honours Degree in Accounting and a Post Graduate Diploma in Law (Taxation). He is now a partner at Charteris and Barnes Chartered Accountants. He is married to Charlotte and has a small daughter, Zoe (Elizabeth Nepgen - ZEN as initials...).
He has been vegan since May 2014, mainly for health reasons (initially) and ethical reasons (later). He has lost over 40 kg since and is now well within the ideal BMI range. Rino started running in August 2014 and now runs at least 3 times a week.
The path to veganism started when he discovered an interest in food. As he learnt more, he became interested in understanding where food comes from. Special mention to Jamie Oliver who initially cultivated his love of organic vegetable and herb growing and later, through his food revolution, made Rino see junk food in a whole new way. After that it was a series of documentaries and he was convinced! "It felt natural and like what I was eating was no longer in conflict with my beliefs".

Regional Manager - Johannesburg West: Lesleigh Harnwell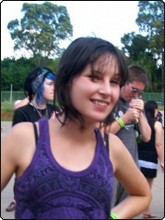 Lesleigh is responsible for the vegan listings in the Jo'burg area, so if you own a food outlet in the area you better be nice to her! She also contributed much to the site content, including the encyclopedic and beautifully written about veganism section.
She has been vegetarian since 2002 and vegan since 2007, when she could no longer block out the cries of the mother cows. She is an animal rights advocate who believes in living naturally and without cruelty.
Lesleigh works as a production manager for a conference accessory company. She spends most of her time doting on her beloved dogs, taking them for walks, writing and painting. She loves the outdoors and a good stomp. Her favourite foods are curries, anything with potatoes, and tofu ice cream.

Regional Manager - Overberg: Antoinette Maake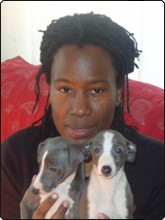 Antoinette has been a vegetarian since the age of 4 after a meat allergy that affected her and her brother. The decision to become a 'strict' vegan was made after reading Colin T. Campbell's 'The China Study' and watching the documentary 'Meet Your Meat' in mid-2007. She says she could no longer justify using any animal products of any kind in her diet. The decision was also assisted by increased awareness of the impact we have made as human beings on our planet.
Antoinette thinks that veganism is a beautiful expression of "Right Living". Her interest and participation in the healing therapies Reiki and Yoga, her personal involvement with dogs and horses (she breeds Arabian horses and Italian greyhounds) has fine-tuned her commitment to this way of life.
She works as a Quality Assurance Manager for a manufacturing company. She has a passion for the visual arts, an eclectic taste in music and is an avid gardener. Antoinette loves cooking when she has the time. Her favourite foods are mushrooms, tempeh, brown rice ... and she's a fruit addict!

Regional Manager - Tzaneen: Josie Du Toit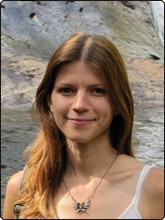 Josie is originally from UK but has lived in South Africa since 2005. She was raised vegetarian and has lived to promote animal welfare since a young age. Josie has been vegan since April 2011 after watching videos and becoming aware of the fact that a vegetarian diet still involves cruelty regarding the dairy, egg and cheese industry.
Josie also manages the Vervet Monkey Foundation

in Tzaneen with her husband, caring for and rehabilitating orphaned, abused ex-lab or ex-pet vervet monkeys. The Foundation is in the process of making a transition to becoming vegan since it makes sense to prevent habitat loss and protect the environment for the wildlife that we strive to protect.
Josie started the VMF Veggie / Vegan Challenge idea whereby people commit to go veggie or vegan for 1 month, watch a suggested educational video and get sponsored for doing so. The initiative had such a big impact in 2011 that it will continue internationally each year.
Having worked in veterinary nutrition for more than 4 years, Josie has a strong interest in nutrition and disease, she has also experienced personal health benefits by going vegan. After battling with fibromyalgia for many years, she was able to stop taking prescription medication.

Image Supplier - Johnny Greig
Many of the images that you see on this website have been kindly donated by Johnny Greig, a professional freelance photographer, living and working out of London.
Johnny specialises in still life and portrait work for advertising, editorial and corporate clients. More of his work can be on: www.JohnnyGreig.com.


---
Testimonials:
"I just wanted to let you know the amazing work that you do with zero funding. I guess the plight of animals and the environment is not up there on the agenda and budget of the government. I recently got introduced to one of your members by accident. She organised me a dinner party so I can introduce my family and my friends to my new vegan lifestyle. Tachiriyah is a gift to veganism!
I was amazed that being vegan can be so exciting to the palate. I'm currently on a raw diet as part of my detoxing regime to get rid of the meat that has been suffocating my intestines for decades. Needless to say I don't feel I'm loosing out at all; the raw food is delicious and as days pass being on this detox, my senses are returning and heightening my enjoyment for life! So thank you! Keep up the good work Vegan SA!" - Stacey Baker, United States of America