Disclaimer of Use
This page describes the terms of use of the Vegan SA website.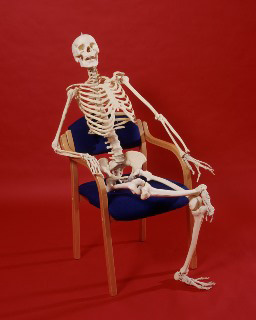 Liability Release and Assumption of Risk
Vegan SA provides this website as a service to the public. We are not responsible for and expressly disclaim all liability for damages of any kind arising out of use, reference to, or reliance on any information contained within this site. While the information contained within the site is periodically updated, no guarantee is given that the information provided in this website is correct, complete, and up to date.
Health and Nutrition
We are not qualified to give you advice on health or nutritional matters relating to vegan foods. If you are concerned about any health issues related to veganism we recommend that you consult a qualified dietician.
Advertising
The appearance on this website of advertisements and product or service information does not constitute an endorsement by Vegan SA, and we have not investigated the claims made by any advertiser. Product information is based solely on material received from suppliers or researched by us.
Reference herein to any specific commercial firm, commercial product, process, or service by trade name, trademark, manufacturer, or otherwise, does not constitute or imply its endorsement or recommendation by Vegan SA.

Payments
You can make payments to Vegan SA either through our Paypal account or to our bank account.
To pay us through Paypal, please send money to our email address:
info@vegansa.com.
If you prefer to deposit money into our bank account, our details are as follows:
Account name: Absolute Internet Business Solutions Limited
Account number: 005526698
Sort code: 72-00-00
Bank: Alliance & Leicester Commercial Bank
Swift/BIC: ALEIGB22
Links to Other Websites
Although the Vegan SA website includes links providing direct access to other internet resources, including websites, we have not participated in the development of those other sites and we exert no editorial or other control over those sites. Vegan SA is not responsible for the accuracy or content of information contained in those sites or for the actions/inactions of the owners/operators of such sites. We make no representations or warranties in relation to such sites, the services provided on or through those sites, and the providers of those services.
Photography
Many of the images that you see on this website have been kindly donated by Johnny Greig, a professional freelance photographer, living and working out of London.
Johnny specialises in still life and portrait work for advertising, editorial and corporate clients. More of his work can be on: www.JohnnyGreig.com.
Accessibility

This site is Double-A compliant with the W3C Web Content Accessibility Guidelines 1.0 (www.w3.org

). The primary goal of these guidelines is to promote accessibility to people with disabilities. However, conformance will also make web content more accessible to all users.
Copyright
This website and content may not be modified, copied, transmitted, distributed, sold, displayed, licensed, or reproduced in any way without our express written permission, except if you wish to make copies of the website for your own personal and non-commercial use.
Corporate Information
VeganSA.com is the property of Absolute Internet Business Solutions Limited (Registration Number 6011261), 4 Laburnum Avenue, Coventry, CV6 1EH, United Kingdom. Tel.: +44 (0)2476 269618.