Vegan SA Links
For additional useful information on veganism, vegan news, animal rights and animal welfare issues from South Africa and around the world, click on our partner links below:
1. Veganism in South Africa (6)



Vegan SA - the veganism directory for South Africa


Listings for vegans in South Africa, including restaurants, recipes, places to stay and shop, and what foods and other vegan products are available.
The Vegan SA Blog - Latest News for Vegans in South Africa


Keep up to date with all the latest news, views and happenings in the world of veganism in South Africa and on the international scene.


Elated (Enhancing the Lives of Animals Through Ethical Decisions)


Elated operates as a project of Animal Rights Africa to raise awareness for the true lives of farm animals and promote a compassionate, vegan lifestyle. Information tables are held every weekend at different shopping malls in Cape Town, South Africa.
Jozi (Un)cooked, Joburg's first raw and vegan food company


Raw and vegan catering, cooking classes and take-aways.
The South African Vegan Society


Join the official society for vegans in SA, chat online with vegans from around the country and get updates on vegan events in your area.


Veggie Buntch


Veggie Buntch is all about celebrating and sharing our veggie lives and lifestyles. From breaking news to daily struggles and joys, this is the place to share and discover more about what it means to be a veggie. Includes vegetarian, vegan and raw food recipes, restaurant reviews, and news from South Africa and the world.
2. Veganism worldwide (9)
Ethnic Vegan


Your source of great ethnic food recipes, articles, and vegan and vegetarian resources.


The Vegan Chat Room


Vegan Chat Room, forum and portal to vegan lifestyle websites.
The Vegan Life


An online resource for vegans and those who aspire to be.
Vegan London - resources for vegans in London


Listings for vegans in London, England, including restaurants, events, places to stay and shop.
Vegan Nutritionista


Vegan Nutritionista's fun guide to vegan nutrition.
Vegan Outreach - Ending Cruelty to Animals


Vegan Outreach is an organization working to end animal exploitation through the promotion of a vegan lifestyle.
Vegan Pinoy - Recipes from Philippines


Veganpinoy.com - vegan recipes from Philippines and the rest of the world, and useful information for new vegans.


Vegan Sparkles


Love, life, laughter and vegan adventures in Western Australia.
All-Creatures.Org - the Vegetarian - Vegan Connection


We are dedicated to cruelty-free living through a vegetarian/vegan lifestyle according to Judeo-Christian ethics. Unconditional love and compassion is the foundation of our peaceful means of accomplishing this goal for all of God's creatures, whether human or otherwise.
3. Vegan products & services in South Africa (4)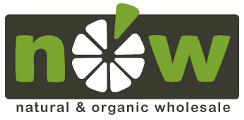 Suppliers of Natural & Organic Certified Vegan & Vegetarian Products in South Africa


Listings of quality guaranteed vegan and vegetarian foods produced to satisfy the taste profile of our customers - bottom line, we want you to enjoy them so they taste great!
Healthmakers Online Store


Healthy lifestyle equipment specialists.


Moringa Leaf Powder - Vitamin and Mineral Rich Superfood


A Nutritional Miracle - Nature's Best Kept Nutritional Secret. Contains almost all the nutrients required for perfect health. One of nature's most nutrient dense superfoods. One of the few plants on Earth that contain ALL the essential amino acids required for human protein synthesis. One of nature's richest sources of vitamins, minerals and anti-oxidants.


NoseFree Neti Pot from Goia


A natural solution for sinusitis, allergies, post nasal drip, colds and flu. Eases blocked or runny noses, clears and disinfects nasal passages from mucus, bacteria, dust & pollen, improves breathing, soothing, natural and eco-friendly. Feel the effects immediately - instant relief. Email: info@goia.co.za.
4. Vegan products & services worldwide (1)
Weight Loss Diet


Weight loss diet for better health.
5. Animal rights in South Africa (2)


Sentience - Animal Rights for South Africa


A website for all the people and organisations who want to see changes made to better the lives of animals in South Africa.
Home - ARMSA


To PROTECT, PROMOTE and PRESERVE animal rights.
6. Animal rights worldwide (2)
Animal Voices


Your animal advocacy and veg radio show and podcast.
Animal Liberation Front


Animal rights group that plans actions against the perpetrators of animal cruelty and suffering.
7. Animal welfare in South Africa (3)
Mdzananda Animal Welfare Clinic in Khayelitsha


Mdzananda Animal Clinic provides primary veterinary healthcare services - spay/neuter, dipping, deworming and vaccination for dogs and cats. Mdzananda runs from six recycled shipping containers in Khayelitsha, Cape Town, South Africa.
The Vervet Monkey Foundation


A rehabilitation education programme and sanctuary from vervet monkeys, based in Tzaneen, South Africa.
Wildlife Action Group South Africa


WAG will share news and alerts from groups or individuals who would like to use the WAG website to do so.
8. Animal welfare worldwide (1)
Animal Medical Care Foundation AMCF


The goal of the Animal Medical Care Foundation (AMCF) foundation is to support more than 80 animal refuges/shelters in more than 30 countries worldwide with medicine, equipment and other care products.
9. Environmental issues in South Africa (1)
Environment South Africa - News - Forums - Articles - Legislation


Environmental news articles and forums for South Africa. Nuclear issues, global warming, climate change, environment, ecosystems, mining, poisoning, GM foods, legislation. Visit Environment South Africa today for all your environmental news.
10. Environmental issues worldwide (2)
Celsias.com - reduce global °Celsius


Celsias is all about doing practical things to combat climate change.
Eco-friendly Africa Travel


A site dedicated to sustainable lifestyles and travel, documenting inspirational adventurers and permaculture movers and shakers and aims to offer well-researched information on health and nutrition, animal rights, conservation and the environment.
11. Vegetarianism in South Africa (1)


Veggie Tots


A fun and informative blog about raising planet-conscious children in today's world. Topics covered include vegetarianism, environmentalism, recycling, gardening, recipes and general parenting issues.
12. Vegetarianism worldwide (4)
Simple Home Natural Remedies Work


Recipes for healthy juices and smoothies and the best ingredients to deal with many health problems. Information on nutritional supplements, organic treatments, and cures. Exhaustive tips on juicing and making smoothies. Delicious vegan and veggie raw food recipes.
Vegetarian for Health


Your source for becoming a vegetarian, including types of vegetarian diets, health benefits, environmental impact, vegetarian and vegan recipes and much more.


Vegetarian Restaurants and Health Food Stores by HappyCow


A searchable dining guide to vegetarian restaurants, natural health food stores, information on vegetarian nutrition, raw food, veganism, vegan recipes, healthy cooking, travel, and more.
Veggiecommunity.org


Dating and making friends within the vegetarian, vegan and rawfood community.

Link Exchange
If you would like to exchange website links with us or add our website url to your website, please add the following code to your website:
<a href="http://www.vegansa.com/" target="_blank">Vegan SA - the directory for vegans in South Africa</a><br>Listings for veganism in South Africa, including recipes, restaurants, places to stay and shop, and what foods and other vegan products are available.
Website url: http://www.vegansa.com/
Website link text: Vegan SA - the directory for vegans in South Africa
Website url: Listings for veganism in South Africa, including recipes, restaurants, places to stay and shop, and what foods and other vegan products are available.
Then email us with the name of the website page that you have added our url to and, if you would like us to link back to you, send us your website domain name, preferred link text and description. We will endeavour to add your url to our website within 7 days.
If you would like to use the Vegan SA logo you can save it from here: Vegan SA Logo