Social Networking Through Vegan SA
In addition to our free directory listing service and paid advertising opportunities, you can promote your products and services through our social media channels. Make your business get noticed and stand out from the crowd...
We have our own Vegan SA blog (http://blog.vegansa.com) which we use to keep our readers informed of the latest vegan news, new listings and changes in our website directory, and other relevant information. You can promote your business for free through our blog by sending us your own related articles, news releases or new product features. Our blog is read by an ever-expanding community who are always interested in finding out about new vegan products and related information.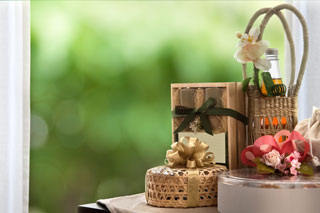 Our blog news feed is also linked into our Facebook page profile (www.facebook.com/vegansa), meaning that your news will also reach the news feeds of our 7,000+ Facebook fans and friends too. Facebook has become a very important social media on the worldwide web, and we often run prize competitions and product reviews through it. And there's no charge for this service - it's just another way we are trying to promote veganism and get the message out there in to the public arena.
Typically a competition might be a free-giving of a product gift set, or a dinner for 2, but the prizes could be anything appealing... and everyone likes a free-giving - these competitions are very popular! We encourage post sharing so this is a great way to gain exposure for your products and services to a highly targeted market.
With product reviews, samples are given to our dedicated volunteers who then complete a thorough review and we publish the article on our blog and Facebook page, with a photo or two. Reviews can be of any type of product, restaurant, or accommodation. Again, it's a great way to gain exposure for your products and services to a highly targeted marketů assuming your products are up to scratch!
If you have any other initiatives or ideas on how we can help you, please do contact us.