Vegan Recipes
Creamy Mashed Potatoes With Chives
Mashed potatoes with milk and butter are a culinary classic; they have been served since before 1750. But did you know that they can be super-enhanced with chives for flavouring? Floury potatoes are recommend for mashing, as opposed to waxy potato types. Chives are part of the onion family, are good for blood circulation, and are rich in vitamins A and C, calcium and iron.
Ingredients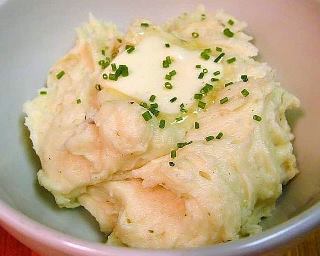 5 large diced potatoes
250 ml soy milk
2 Tbsp vegan margarine
3 Tbsp chopped fresh chives
Salt and pepper, to taste
Cooking Instructions
Place the potatoes in a large pot and cover with cold water. Bring to boil and cook for 20 minutes.
Drain the potatoes and then place in a bowl with the other ingredients. Mash and mix until smooth.
Serve hot with your favourite meal.
Serves
4
people
Recipe supplied by

PeTA

,

Virginia

, USA

Show Comments / Reviews
No Comments / Reviews