Vegan Recipes
Dombolo
A traditional African recipe. Interesting, when you translate Dombolo from Zulu it gives you the word 'dumpling', in Botswana they call it Domplings. It can be a dumpling and it can be a bread.

The concept is steamed here and a plastic bag gets used. A very popular way is to steam the bread by using a plastic shopping bag. If you have nothing else but a pot, water and a plastic bag, surely you can get away with it. But it is recommend to use food safety bags and a certified baking bag.
Ingredients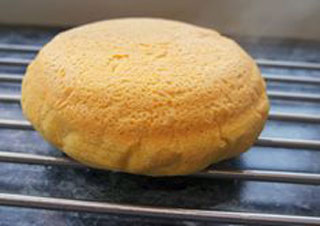 160g stone ground cake flour
160g GMO free polenta
10g instant dry yeast
2 Tbsp of sugar
1 tsp salt
300 ml warm water/more
Cooking Instructions
Dumplings
Mix all the dry ingredients together in a large bowl.
Pour in the water and mix until you have a pliable dough, add more water if necessary. Knead for about 10 minutes, or until soft and smooth.
Place in a lightly oiled bowl or plastic bag and leave in a warm place to rise for about an hour.
Divide the dough into small pieces and roll into balls. Place on a lightly greased baking tray, cover with a clean tea towel and leave in a warm place for 10 minutes.
Place the dumplings on top of your stew, cover the pot and cook for 20 to 30 minutes or until puffed up.
Steamed Bread
If you want to make steamed bread, leave the dough in the bag, tie the end closed and place it on a metal vegetable steamer in a pot. Fill the pot about a quarter way up with water, don't fill it any more otherwise you risk water getting into the bag.
Place the pot over a medium heat and steam for about an hour; keep filling up the pot up with water as necessary. Remove the bread from the bag before serving.
Spray the inside of the bag with cooking spray. Traditionally it gets lined out with oil.
Serves
4
people
Recipe supplied by

Pieter Kotzé

,

Langebaan

, South Africa

Show Comments / Reviews
No Comments / Reviews