Vegan Recipes
Gluten-free Vegan Pastry
Having been gluten free for 10 years now and tried hundreds of pastry recipes, this recipe is really awesome. Omit the sweetener for savoury baking, and just add sea salt.
Ingredients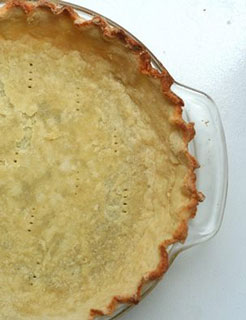 1 cup almond flour
¼ cup Gluten-Free All Purpose Flour (can use Nature's Choice)
2 Tbsp granulated erythritol (can use Creeds from Faithful to Nature)
1 tsp guar or xanthan gum
¼ tsp salt
60g coconut oiled chilled like butter
2-4 Tbsp ice water
Cooking Instructions
Combine the almond flour, the all-purpose, erythritol, guar gum and salt in the bowl of a food processor. Pulse to combine.
Sprinkle Coconut butter over and pulse until mixture resembles coarse crumbs.
With the processor running on low, add ice water 1 tablespoon at a time until the dough begins to clump together.
Cover a work surface with a large sheet of thick plastic and sprinkle with almond flour. Turn out the dough and form into a disk. Sprinkle with additional almond flour and top with another piece of plastic, then carefully roll out in all directions to form a 30 cm circle. You can use a thick square vacuum bag and do it all in one and then cut the top section off with a pair of scissors or run a sharp knife through it. It works like a charm.
Place on a baking sheet and freeze for 10 minutes.
Remove the rolled crust from the freezer and remove the top layer of parchment. Place a 25 cm pie pan upside down on the crust and then carefully flip both over so the crust is lying in the pie pan. Remove the plastic. You may get some cracking and some tears. Let the crust warm up a bit and then use the overhanging bits from the edges to patch up any tears or cracks. Crimp the edges of the crust after it warms up and prick the bottom several times with a fork.
Freeze the shaped pie crust for 1 hour.
Preheat an oven to 180°C.
Remove the crust from the freezer and place a large piece of foil inside the crust and fill with pie weights or dried beans (can use chick peas - much cheaper than pie weights!).
Bake for 18 minutes then remove the foil and pie weights and bake for 5 more minutes. Allow to cool before using.
Serves
8
people
Recipe supplied by

Pieter Kotzé

,

Langebaan

, South Africa

Show Comments / Reviews
No Comments / Reviews