Vegan Recipes
Old Fashioned South African Tapioca Pudding
My friend Elrika Lesch featured on National TV with this old favourite that most of us grew up with. We all have the same picture and taste but the recipe and ingredients here are completely different. Just another indication that vegans can basically enjoy everything from their childhood.

I also changed the Aquafaba method for the topping somewhat and incorporated a method my late mother used in making meringue. It has more texture and gives the standard baked meringue a more chewy texture. To the Swiss meringue, it provides better texture and doesn't deflate after a while.
Ingredients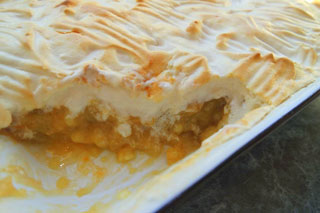 For the Tapioca Pudding
1.5 cups of tapioca pearls
4 cups of almond milk
4 crushed cardamons
1 chunk of cassia bark
Rind of 1 orange
1/3 cup of pumpkin puree
4 Tbsp of brown sugar
2 Tbsp of custard powder or corn flour
1/4 tsp of sea salt
1 tsp of vanilla extract
1/2 cup of water
1 cup of unsweetened apricot jam

Making the Meringue
1/2 cup of chickpea brine (Di Napoli brand works well)
1/2 cup of golden castor (Natura-all Organic)
1/2 cup of powdered sugar (Natura-all Organic)
Knife point of tartaric acid
1 tsp of psyllium husk powder
Cooking Instructions
For the Tapioca Pudding
Soak the tapioca pearls in about 3 litres of water, best to do it overnight.
Add the spices and rind in a heavy duty saucepan, add milk. Bring to the boil and remove from stove-top.
Let the mixture rest for 1 hour and strain the milk into another pot. Bring to the boil again and add some salt.
Drain the tapioca pearls through a strainer and place into the pot. Cook for about 2 to 3 minutes on low heat.
Mix the pumpkin, sugar, vanilla extract, corn/custard powder and water together and pour into the pot. Cook slowly, keep on stirring for another 2-3 minutes.
Pour mixture into a casserole dish. Top with apricot jam.
For the Meringue
Add the brine, tartaric acid and psyllium husk powder into a mixing bowl. Start whisking with the whisk attachment on your kitchen aid.
Increase speed to full and start adding the castor sugar, little by little. Whisk till all fluffed up and creamy.
Remove the bowl from the mixer. Sprinkle the powdered sugar on top. Use a table knife and incorporate it with a cutting motion. Cut and fold.
Pour on-top of the pudding and bake for 15-20 minutes at 180°C.
Serves
4
people
Recipe supplied by

Pieter Kotzé

,

Langebaan

, South Africa

Show Comments / Reviews
No Comments / Reviews