Healthy Vegan Diets and Nutrition
Cooking vegan food is not that much different from cooking a meat-based diet, except that it's far healtheir! Many meat eaters believe that by "going veg", you're removing food choice. However, it is usually the opposite - normally vegans find that they are more exposed to new, different and tasty foods which they would never have experienced had they stuck to a meat-based diet.
There are many simple and easy to use vegan recipes to be found in books and on the web. You can even modify meat dishes so that they are vegan-friendly! There are also many dairy and egg replacements available which assist with cooking and baking.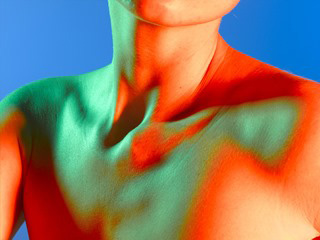 However, in order to avoid any unnecessary dangers of veganism, and just as with all diets, it is important that you receive all the necessary vitamins and minerals required for a healthy lifestyle. Vegan vitamins can also be taken to supplement your diet if you feel you are lacking in one or more nutrients.
What's more, to be an effective ambassador, it's important that we follow a healthy vegan lifestyle - both food and execise - in order to look good and be persuasive role models for others to follow.
Below we list some of the vitamins and minerals which new vegans may otherwise find difficult to source and replace:
Protein
Important for cellular growth and maintenance. Some good sources of protein for vegans:
Pulses, e.g. peas, lentils, beans;
Soy products, e.g. soya flour, soya milk, tempeh, tofu;
Seeds, e.g. sunflower seeds;
Nuts, e.g. hazelnuts, cashews, Brazil nuts and almonds, peanut butter, although often high in fat too;
Vegetables such as seaweed, broccoli, spinach, kale and others;
Whole grains, e.g. millet cereal, quinoa, bulgar, whole-wheat flour and bread, brown rice.
An average healthy person requires approx. 1 gram of protein per kilogram of weight per day. So for example, if you weigh 70 kg then you require 70 grams of protein per day.
Combining vegan protein foods provides higher quality proteins that deliver balanced amino acids. A general combination to aim for is 1 part pulse and 2 parts cereal.
"Combining sources such as hemp, rice and peas provide a powerful amino acid profile for enhanced biomechanical efficiency". Robert Cheeke, vegan body builder, Elated vegan athletes

.
Vitamin B-12
Required for the production of blood cells and nerve maintenance. Some good sources of vitamin B-12 for a vegan diet:
Chlorella;
Fortified yeast extracts, e.g. nutritional yeast;
Soya milks;
Non-dairy margarine;
Veggie burgers;
Hemp based meals/ bars;
Some bottled drinks;
Vitamin supplements.
Recommended vitamin B12 intake for optimum health is 2.4 micrograms (µg) per day. Deficiencies in vitamin B12 can result in numerous medical conditions and problems such as anemia, dementia, depression, nerve damage and more.
"B12 is found MOSTLY in animal products. Why? Because vitamin B12 comes [from micro-organisms in] our soil. When a cow, for instance, chomps on grass he eats this vitamin B12-enriched soil ... Our food today is usually very clean by the time it makes it to our stores, and then we further clean it in our own kitchen. Goodbye Vitamin B12". Sassy, www.vegancoach.com

.
Iron
Carries oxygen in the blood, creating energy required for the body to survive and stay healthy. Some good sources of iron for vegans:
Seeds;
Lentils;
Nuts;
Pulses;
Grains;
Dried fruit;
Molasses;
Sea plants / green leafy vegetables;
Parsley.
Recommended iron intake is 8 milligrams (mg) per day; for menstruating women it's 15 mg per day.
Calcium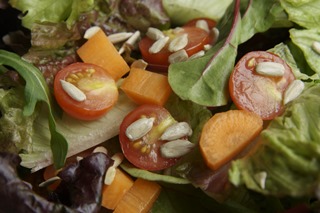 Required for bone growth in children and healthy bones in adults. Some good sources of calcium for vegans:
Molasses;
Seeds;
Nuts;
Carob;
Pulses, e.g. soya beans, tofu, haricot beans, miso-fermented soy bean curd;
Leafy vegetables;
Parsley;
Dried figs;
Sea plants;
Grains, e.g. fortified oatmeal;
Fortified soy milk.
Recommended calcium intake is 1,000 mg per day. This could be lowered when following an otherwise healthy lifestyle.
Zinc
Required for a healthy immune system and resistance to infection. Zinc is also important for a healthy skin and helps with the healing of wounds. It is also a vital part of many enzymic reactions. Some good sources of zinc for vegans:
Pumpkin seeds;
Beans;
Seeds;
Nuts;
Lentils;
Yeast;
Wholegrain cereals.
Recommended zinc intake is 15 mg per day, however with an imbalanced diet, people may need up to 40 mg per day.
Essential Fatty Acids
Required for the body to absorb vitamins A, D, E and K. Regulates body cholesterol metabolism and maintains cell membranes.
Omega 6 and Omega 3 are the only 2 polyunsaturated fatty acids that your own body cannot synthesize.
Omega 6 (linoleic acid)
Vegetables;
Fruits;
Nuts;
Walnuts;
Soya beans;
Grains;
Seeds;
Oils made from safflower, sunflower, corn, soya, evening primrose, pumpkin, wheatgerm, hemp seed.
Unofficial recommended guideline for omega 6 intake is 12 (women) - 17 (men) grams per day.
Omega 3 (alpha-linolenic acid)
Green leafy vegetables;
Grains;
Spirulina;
Flaxseeds (linseed);
Mustard seeds;
Pumpkin seeds;
Walnut oil;
Oils made from linseed (flaxseed), rape seed (canola), soya beans, hemp seeds.
Recommended omega 3 intake is 3.5 (women) - 4.5 (men) grams per day.
To have an effective, healthy balance of essential fatty acids, omega 6 intake should be 3 or 4 times greater than omega 3.
Vitamin D
Vitamin D is needed for effective calcium absorption.
South African residents need not worry about Vitamin D deficiency if they are exposed to regular sunlight. In our climate early morning or late afternoon sunshine is the safest. If one is always indoors, such as the elderly, a vitamin D supplement may be supportive.
Recommended vitamin D intake is 10 µg per day for people that are not exposed to daily sunlight.
Iodine
Iodine is needed by the thyroid gland to regulate metabolism.
South African soils have iodine and sea spray carries more iodine to land. Generally, eating seaweed or crops grown in iodine-rich soil gives sufficient iodine. If a diet is deficient in iodine then table salt is well known as a good source - iodised salt has been iodine enriched. For vegans that avoid all salt and do not favour eating seaweed, then a kelp supplement is of value for health.
Recommended daily iodine intake is 100-200 µg.
For more information on plant-based nutrition, visit this comprehensive site: Nutrition Facts

Vegan Nutritionists
It is advisable to consult a dietician to ensure your body receives all the nutrition that it needs, and also to overcome any fears of danger you may have with your personal health and new choice of vegan diet and lifestyle.
It can be pretty difficult to find a health specialist in South Africa that has experience of, and can offer professional advice on, vegan nutrition. So we have assembled this shortlist below from our reader and volunteer recommendations:
Cape Town
Hanro Roos - Weight Loss and Nutritionist
Qualifications: Diploma in Human Nutrition
Experience: over 6 years experience in nutritional science and 2 years in psychology. Specializes in female weight loss and has helped clients become slimmer, sexier and more confident versions of themselves through a holistic body-mind approach. 100% customized to the client.
Location: Cape Town, Western Cape. Available through email/Skype and face-to-face consultations.
Tel.: 063 142 1042
Email: info[at]thehanrodiet[dot]com
Website: N/A.
Jessica Kotlowitz - Registered Dietician
Qualifications: Masters in Nutrition through Stellenbosch University (December 2016), Bachelor of Science in Dietetics from Stellenbosch University.
Experience: Qualified as a Dietitian in 2012, after which served as a clinical dietitian at Baragwaneth Hospital in Gauteng. In 2014, became vegan and have been helping patients to achieve optimal health using a plant-based approach since early 2015 with a focus on weight management and chronic diseases of lifestyle. Also had success at helping patients to navigate various disease conditions within a vegan framework: including Celiacs disease, IBS and other gastrointestinal conditions, Hashimotos and other auto-immune conditions, as well as various hormone-related conditions in women.
Location: Gardens, Cape Town, Western Cape, but offers Skype consultations country-wide
Tel.: 082 783 1549
Email: jessicakotlowitz@gmail.com
Website: Plant-based eating and dieting South Africa

Jody Calitz - Health and Fitness Specialist
Qualifications: Personal Trainer Diploma, Advanced Group fitness Trainer and Nutrition Coach (Exercise Training Academy through the Sports Science Institute in Cape Town), Reebok spinning training, Advanced Fitness Trainer (children, elderly and pre/post natal), Yoga teacher, and WBFF Pro Bikini Athlete (placed 6th in the world in 2015, being the only vegan athlete in the top 10).
Experience: Designs a variety of healthy diets, 100% plant based or semi for those who are still transitioning, group and private fitness training specialist for women.
Location: Personal training and consultations at Wynberg Boys High School, Cape Town, or private consultations at home office, Meadowridge southern suburbs (women only).
Tel.: 021 712 2771
Email: info@theveggiebabe.com
Website: The Veggie Babe

Dr Yesheen Singh - Vegan nutrition
Qualifications: Medical Doctor (MBChB) and Functional Medicine Practitioner (Inst. for Functional Medicine USA)
Experience: Designing and applying plant-based meal plans for chronically ill patients since October 2010, working closely with the raw vegan community in Cape Town.
Location: Bergvliet, Cape Town, Western Cape
Tel.: 076 229 4662
Email: info@healthnation.co.za
Website: Health Nation

East London
Anastacia Sampson - Nutritionist (and fellow vegan)
Qualifications: Diplomas in Nutrition, Nutritional Medicine and Slimming Consultancy via the Plaskett International College (UK)
Experience: Several years experience in consultations, health writer, online health expert and working in a pharmacy as pharmacist assistant.
Location: Greenfields, East London, Eastern Cape
Tel.: 079 353 0393
Email: anastacia.sampson@yahoo.com
Website: N/A.
Johannesburg
Bev Wium - Nutritional Consultant/NLP Practitioner
Qualifications: B.A. Psychology (UNISA); and Natural Nutrition (Wits)
Experience: practiced nutrition since 2001. Also runs raw food courses and weekend retreats, demos and stockist of health products.
Location: Fourways, Gauteng. Available through email/Skype and face-to-face consultations.
Tel.: 082 888 7875
Email: bevwium@telkomsa.net
Website: Bev Wium

Lila Bruk - Registered Dietician
Qualifications: BSc in Molecular and Cell Biology (UCT), BSc Med (Hons) in Nutrition and Dietetics (UCT), and Masters in Nutritional Sciences (Stellenbosch).
Experience: consulted for many vegan and vegetarian clients in the past and has written magazine articles on nutrition for veganism and vegetarianism.
Location: Wanderers Wellness Centre, Wanderers Club, 21 North St, Illovo, Johannesburg, Gauteng, 2196
Tel.: 011 447 7355
Email: lila@lilabruk.co.za
Website: Lila Bruk

Megan Bailey - Holistic Nutrition (and vegetarian)
Qualifications: BSc (Wits) and Diploma in Complementary Medicine (Healing Hands International).
Experience: includes a 7 month nutritionist internship , working in addiction and private practice. Interest in vegan and vegetarian diet plans. Also offering an online vegan weight loss and lifestyle plan. Nutritional diet plans are holistic including herbalism, aromatherapy and supplementation.
Location: Linksfield and Bedfordview, plus online consultations
Tel.: 076 920 1563
Email: naturalhealingdiet@gmail.com
Website: N/A.
Dr. Paul Palmer - Nutritional Practitioner
Qualifications: Masters in M-Tech Chiropractic (Univ. of JHB); Cert. in Plant-Based Nutrition (Cornell Univ., USA)
Experience: conducting plant-based coaching for patients since Feb 2015 and ran a plant-based-program in Durban during that time before moving to Johannesburg. Has had success in that short time treating diabetes, high cholesterol, high blood pressure, constipation, IBS, piles, vitaligo and body acidity, as well as helping patients lose body-fat. Also offers plant-based consultations at his chiropractic practice.
Location: Bryanston, Gauteng. Also available through Skype.
Tel.: 0861 340 6246
Email: drpaulchiro@gmail.com
Website: Doctor Paul

Pretoria
Ida Viljoen - Vegan Dietician (and fellow vegan)
Qualifications: Msc in Nutrition (Stellenbosch); and Bsc Med in Dietetics (Tuks)
Experience: began own practice in 2010. Previous work experience in medical research including blood pressure medication, diabetes and cholesterol.
Location: Zuid-Afrikaans Hospital, Clinic 3, Suite G9.
Tel.: 081 310 3625
Email: idaviljoen@yahoo.com
Website: N/A.
All of South Africa
Amy Davis - Natural Nutritionist
Qualifications: Diploma in Natural Nutrition
Experience: 3 years of nutritional consultation experience, including healthy vegan diets.
Location: Woking, Surrey, United Kingdom, available via Skype
Tel.: +44 (0)741 555 2375
Email: amy@greathealthnaturally.co.uk
Website: Great Health Naturally

If you have personal experience of a vegan nutritionist, dietician or health specialist and you'd like to recommend them, please contact us with their details and we'll add them to our list.
Please note: we make no recommendation of any of the nutritionists listed above and take no responsibility for any advice or actions that they might make. We are just trying to help you locate a vegan-friendly health specialist that might suit you, it's up to you to check them out for yourself.